If I had to choose, Madrid would be one of the best cities where I have ever been and enjoyed most. Madrid has everything what we imagine as a "city": it is alive, it is messy, it is cultural, and, above all, Madrid is an endless bar: your day always starts at a bar and ends in another one.
Although I have visited Madrid a lot of times, I have discovered a new Madrid in every trip, I have always followed my Madrilenian routine: spending time at the counter of a bar.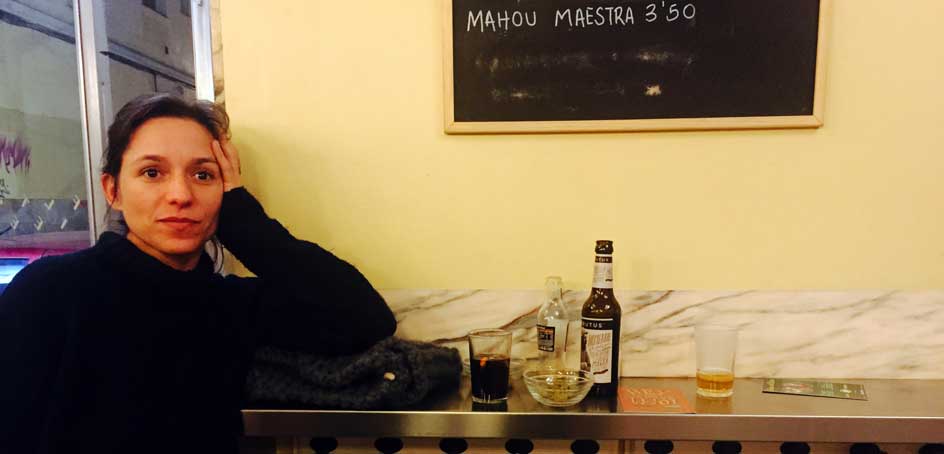 ---
Therefore, I want you to discover Madrid as a local, and how Madrid is when you live it at the counter of its bars:
Firstly, the best are the old ones where old men spend their time (we usually say "casposo" bar). These kind of bars are not the coolest but they have their own charm.
Secondly, these bars are enjoyed at their counter, the barman will tell you funny gossips, while you enjoy your drink with others customers and may finish the day in another bar together, could you imagine it would happen if you take your drink at the table?
Thirdly, Madrid is known for its "tapas" style because you don't enjoy your beer without one. The "tapa" usually is for free or otherwise you can order one. Every bar offers some "tapas" that you can order: Spanish omelet, "callos", spicy "bravas" potatoes, serrano ham and cheese, green olives, or sandwich squid (this is one of the best foodie experience in Madrid).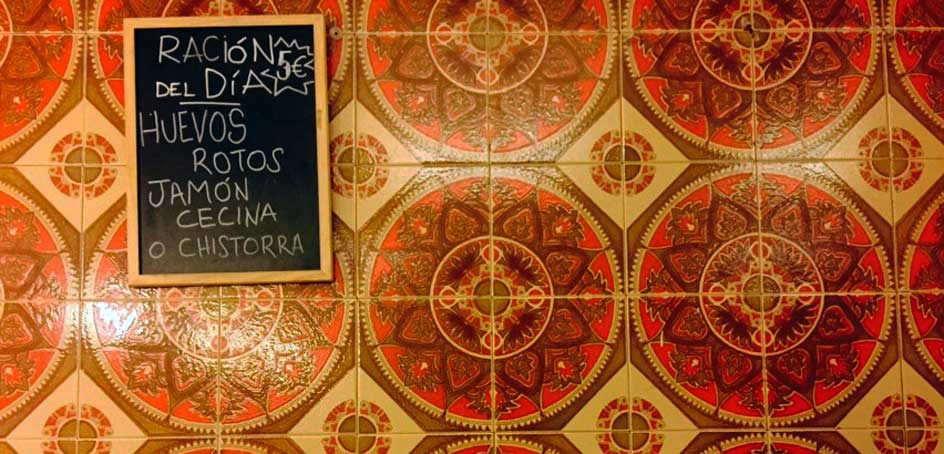 ---
Finally, I will share you some foodie tips to enjoy your Madrid time as a local:
Local Markets are a trend. You have probably heard about markets like San Antón or San Miguel, which are known and met by foodies and cool locals, but, if you want to enjoy a local and more authentic Market, you should visit San Fernando Market, it will be less crowded and cheaper.
Electric green olives, you could find and ask for some olives in any bar (or probably they will come with your drink). Try them because their taste is really delicious.
Drink a Mahou beer, because it is made in Madrid, and it is what locals drink (they love it, and they think that it is the best one!).
Try a sandwich squid in Plaza Mayor, because it is a must if you want to live Madrid through its Bars. And, of course, it is enjoyed in the counter of the bar.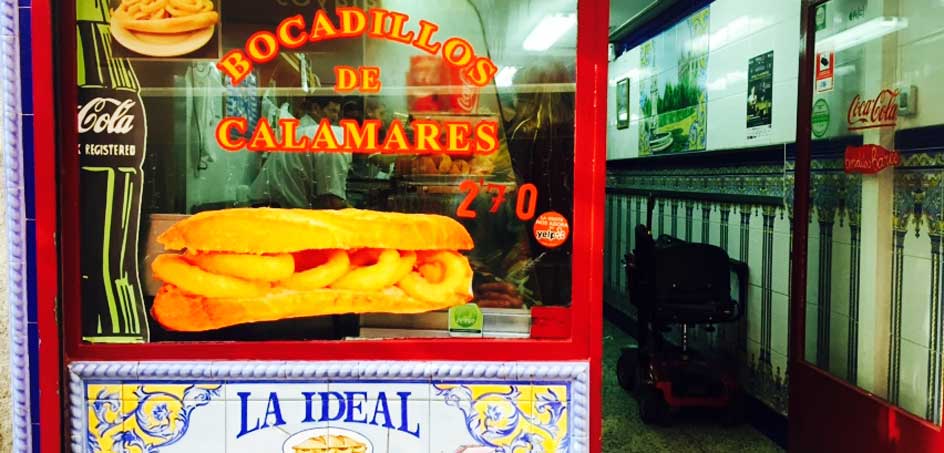 Madrid is like this. So, if you want to live it, you should try its experience in the counter of its bars. Shall we go and enjoy Madrid!