Have you ever heard of matcha tea? I am pretty sure that you have tried recently, at least you might have heard people talk about it.
Matcha tea has recently become a new trendy and healthy ingredient which all bloggers and foodies want to include in their daily diet. I don't tend to follow these kinds of foodie trends, but I really love tea and my sisters introduced me to this magic, powerful and flavorful new ingredient. They have tried cooking cakes with it. When I tried it, matcha tea just made me fall in love. When my cousin gave me a small jar of Matcha, I decided to add this new ingredient to my cake recipe.
It is the common yogurt recipe that I have been changing little by little. Each new cake becomes a new different one! I recommend you trying my recipe, I honestly feel that you will fall in love with it!
---
Matcha Tea cake's recipe: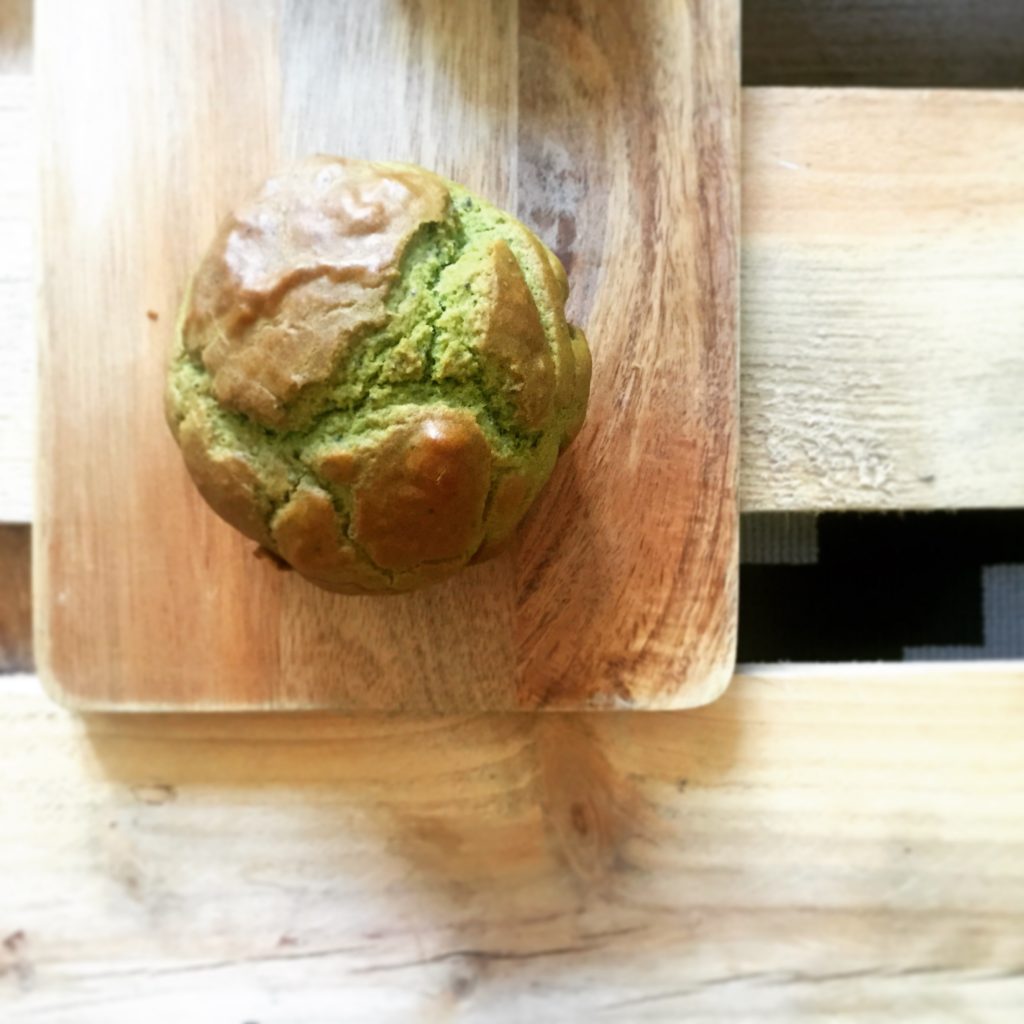 Ingredients
1 natural yogurt. Save the yogurt's cup and:
1 cup of Olive/ Sunflower oil
3 cups of rice flour
3 eggs
2 teaspoons baking powder/ 1 package of baking powder
1 teaspoons matcha tea powder
1 teaspoons poppy seed
* rice flour could be substituted, but when you cook with rice flour, you will love it forever! 
* I have got used to cook cakes without sugar, and I love it! If you want a sweet cake, you can add 1 cup of sugar, I recommend you Panela or brown sugar. 
Recipe:
Turn the oven on and preheat it to 180º.
Then, in a mixing bowl, beat eggs and oil (and sugar if you want to add some) together until the resulting mixture is fluffy.
Add the natural yogurt into the mixture and beat the mixture.
In a separate bowl, mix and sift the rice flour, baking powder, matcha tea powder and poppy seed together.
Next, add and mix the flour mixture into the (yogur-eggs-oil) mixture.
Then, pour the cooking mixture into a cake pan cover with a bakery paper.
Bake the cake for 35/45 minutes or until the top becomes golden brown.
Use a knife or a toothpick to check if the cake is baked, the knife/toothpick should come out clean from the middle. If it is not clean, bake the cake for a few more minutes, checking it until it's done.
And enjoy it with a good cup of tea or coffee!!
---
And what about its properties and benefits?
We love matcha tea and we have decided to add it to our cakes, but if it were a magic ingredient too, it will definitely captivate our taste.
It is said that drinking matcha and green tea helps you lose weight, but we know that it is not a magic potion if you don't do anything more with your life style and diet. Considering these facts, let's explain the real benefits of matcha tea…
By drinking it we can improve the health of our bones, skin, eyes and cardiovascular system.
It lowers our Blood Pressure Naturally (it is said that the ideal is 3 cups per day).
It is rich in antioxidants, it helps us to look younger and  healthier.
It helps to relax and concentrate. A cup of tea is always the best option if you want to be relaxed and enjoy the moment!!
But, without doubt, the best quality of the matcha tea is that it is more natural than green or another kind of tea, because you ingest the whole leaf, not just the brewed water.
---