We usually have a stressful life. We love the city life but we need to get lost from time to time. So, a rural weekend with friends can be a great idea.
As you can see, it is usually quite stressful to plan a weekend with friends. And, if it is a rural weekend, all together in the same house for 24 hours, it can be more difficult.
First, think that the main important think is enjoying that time. Second, remember some tips that could help you to spend the weekend and have a perfect time.
---
What will we have for lunch and dinner?
If you want to avoid problems with your friends, the best way is to plan the meals in some groups, each group will have to plan a meal (group A breakfast, group B lunch, group C dinner, etc).  It will turn out into a delicious weekend where we will only be responsible in charge of the meals.
Where will we get lost?
All of us have different needs, work schedules, and budgets that's why we have to try to come across the best option adapted to this reality. Be flexible and emphatic with your friend, and remember that the goal is to enjoy a wonderful and friendly weekend.
Think about your needs – will you want to enjoy a trek? Are there any children in the group? – and decide the best place for it.
Which kind of things will we need?
Remember that we will get lost on the mountain, and it may rain or be really cold. We should pack our bag with some games, drinks, and books (if you want to disconnect with yourself).
Or, it may be sunny and hot and we will want to go for a walk around the mountain. So, remember to pack your bag with trekking accessories.
---
Do you agree with my basics tips to enjoy a rural weekend with friends?
Let's plan the perfect weekend.
---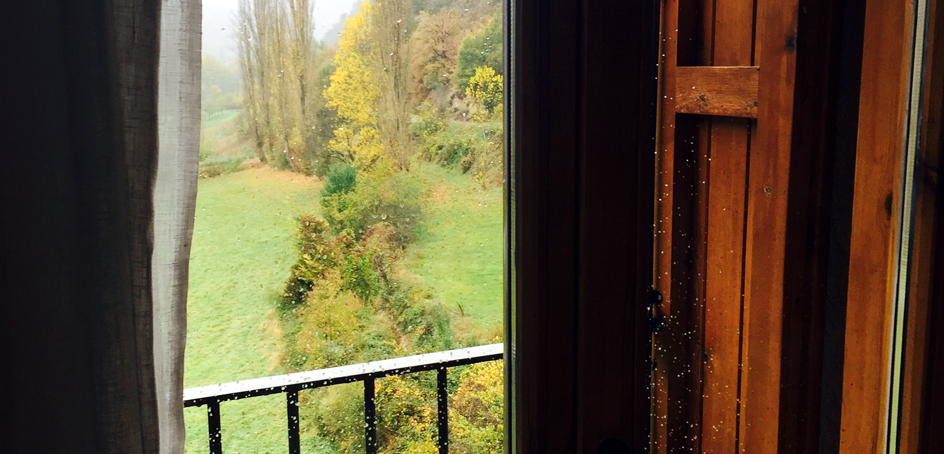 To end this post I want to recommend you some awesome places where I and my friends enjoyed a rural getaway close to Barcelona.
Cal Pallerola, a perfect place to go with children.
Mas Cal Satre, a perfect place for a romantic weekend.
Can Targa, the best option if you want to be close to Barcelona. It is a perfect option for a big group.
Ca La Rotllada, it is probably my favorite rural house. It has different houses and you can rent for small or big groups. It is really cute!
Enjoy!