Why should you discover Galicia? 
I'm very sure that if you visit Galicia, you will return more times. I'm from Galicia and if I had chosen my birthplace, I would  have born in Galicia again. When Galicians talk about our home we usually say Galicia Calidade. That's why Galicia is not only the perfect destination, Galicia is more than this. I suppose you want more reasons to believe me, don't you? So, I will give you my own reasons, the main things that you should know before discovering my country…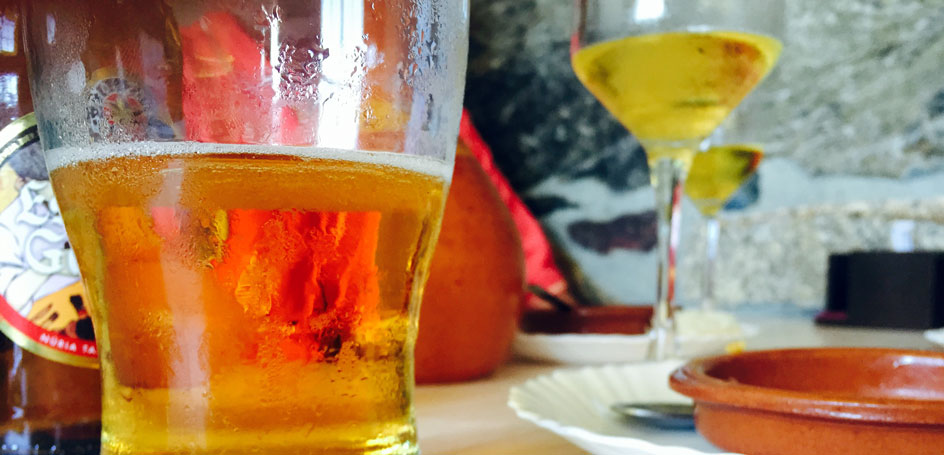 People say that we are very hospitable and kind, and absolutely odd. We have also a quite impossible sense of humour, so try to understand us with a grain of salt! For example, it is said that you never know when a Galician goes up or goes down.
We aren't jealous of  another paradise destination (like Pacific or Caribean beaches). We have wonderful, paradisiacal and big beaches where you can relax and get lost. For this reason, 123 Galician beaches have received the blue flag.
My favourite beach is Montalvo where I have spent summers since I was a child. It is the perfect place if you want to spend some days in a camping and out of the main touristic cities.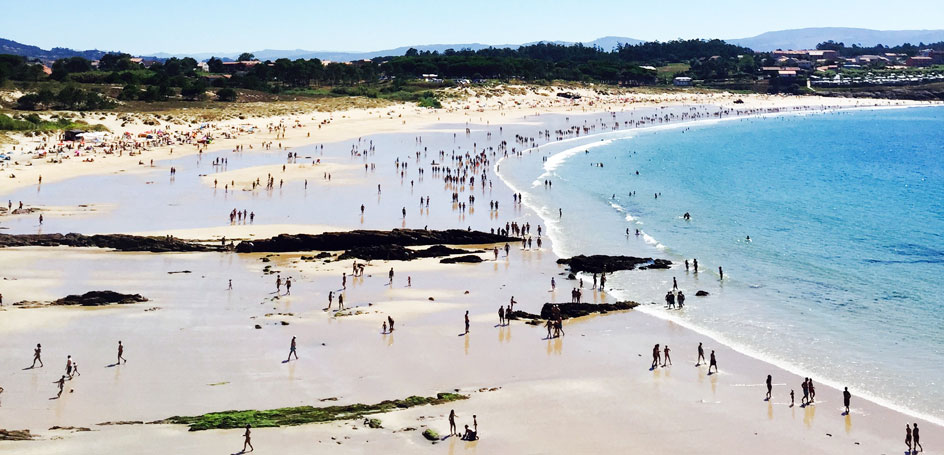 We also have the Atlantic Islands  where you can spend a day discovering the islands or spend a night in their camp. They are absolutely wonderful and many people think that they have the best beach around the world.
It's rumoured that Galicia has a really bad weather. People say that it always is raining but it is not true.  If you want a sunny summertime, go to Rias Baixas where summer is hot and sunny. Sometimes it could rain some weeks in summer but, would it be possible to have green mountains without rain?
We have a great music culture and summertime is the best moment to travel if you want to enjoy our festivals, where popular indie and rock musicians usually play: FIV, Cultura Quente Festival, Atlantic Fest, Sinsal Festival, Festival do Noroeste, Sonrias Baixas Festival, or Festivals like Ortigueira, one of the world's reference points of Folk music.
Our food is one of the best things that we have: seafood, vegetables, fish, and meat (pork or Galician Beef). It is believed that Galician food is one of the best foodie experiences that you can try. Our specialities, the plate that you should try and taste when you visit Galicia is:
Octopus "a feira" (Galicia Style).
Galician Pie or "empanada" (the best tastes are cod with raisin, octopus, squid, or "zorza" a special pink plate from Galicia).
Omelette, it is common to Spain but here the taste is really good because our potatoes and eggs are better.
Green Chilly peppers from Padrón, just try them!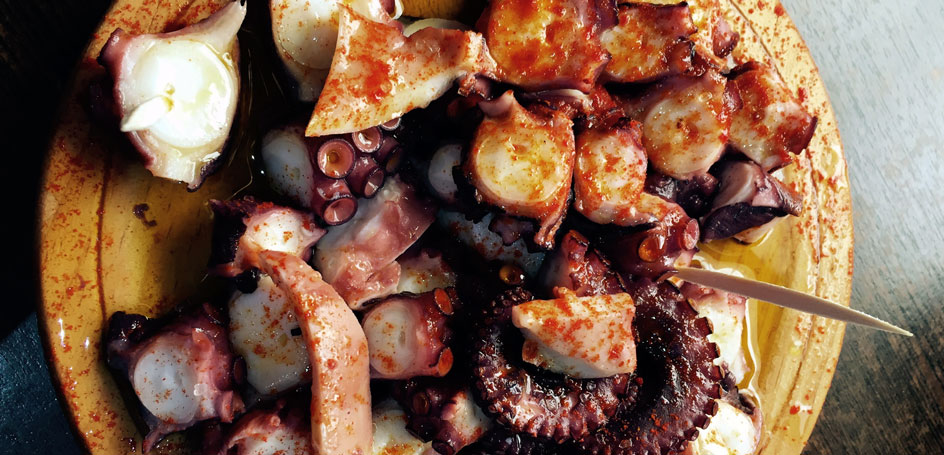 And I can't finish this post without talking about "Furanchos"… A Furancho is like a bar but it is not a real bar. A Furancho is a special and typical bar from Galicia, it is a house and wine cellar where you can try the own wine from the home, also you can try some "tapas" if the host wants it or has some to offer you (Galician people are like this). Sometimes, they can offer you their barbeque grill and you can cook your own plate.
But, the most special about a Furancho is how to find them. The best way is asking locals where there are a good Furancho close you. Also, you can look for around, the main key is searching for a house with a laurel outside.
Finally, I only can say you that you should travel to Galicia and discover it, its tastes, its colours, its people, … Shall you go to Galicia paradise?